How Long Are Washing Machines Under Warranty?
This is an excellent question and one that doesn't seem to get asked enough. Washing machines are no joke in terms of expense, so any help you can get in this department is invaluable.
If you're considering buying a new washing machine, knowing how long it will be under warranty if something goes wrong with the unit is important.
If your warranty isn't up to date, you may have to pay more than expected to fix your washing machine and get it back in working order again.
Also, some warranties only cover certain problems while leaving others out of the coverage; it's best to review your warranty closely before deciding if it's the right one for you.
So read along as we go over everything you need about the washing machine warranty.
The average washing machine is under warranty for around one year. However, this can vary depending on the make and model of the machine.
Some manufacturers may offer a longer warranty, while others may provide a shorter one.
Some brands may offer extended warranties for an additional cost.
It is important to read the fine print of any warranty before making a purchase. This will help ensure you know the coverage and what is included.
Ask a sales associate or customer service representative if you have any questions.
By doing your research, you can be sure to find the washing machine that best suits your needs.
Washing machines are a big investment, and you want to ensure your purchase is protected.
You will usually find a standard warranty of one year on most washing machines, but some warranties can last up to five years.
If the manufacturer offers a longer warranty period, this could mean that they have higher confidence in their product.
The warranty length also depends on what type of machine you buy. Some appliances come with an even shorter 1-3 month warranty.
How Long is the Warranty on Washing Machines?
The average washing machine is under warranty for one year. However, some manufacturers offer extended warranties for up to five years.
If you have a problem with your washing machine, be sure to check the warranty before contacting a repairman.
The best way to check your washing machine's warranty is to consult the owner's manual.
Your machine's warranty will be listed in the manual and other important information about the washing machine.
If you can't find the owner's manual, you can also check the website of the washing machine's manufacturer.
The warranty information should be listed there, along with other product information.
If you still can't find the information you're looking for, you can always contact the manufacturer directly and ask about the warranty.
Many repairs are covered under warranty, and you may be able to get a replacement machine if the problem cannot be fixed.
On the other hand, many problems a qualified technician can't solve aren't covered under a warranty.
These include electrical issues and parts failure caused by misuse or an accident. Malfunctions from water damage or rust are typically not covered by the manufacturer's warranty because these issues could occur without notice.
A washing machine's warranty does not cover labor costs for installation or any maintenance performed on the unit outside its use as a clothes washer.
Before buying a washing machine, you should ensure that your home is compatible with the new appliance.
Be sure to buy a reliable brand when shopping for a new appliance. Manufacturers often go out of business over time and won't honor their warranties after they shut down their production lines.
It's always best to stick with well-known brands to avoid this potential headache.
How Do I Know if my Washing Machine is Still Under Warranty?
It's important to know the warranty on your washing machine in case you need to make a claim.
Most manufacturers offer a one-year warranty on parts and labor, but some offer longer warranties.
To find out how long your washing machine is under warranty, check the paperwork with the machine or contact the manufacturer.
In some cases, the warranty may be void if you don't follow the care instructions with the machine.
For instance, many washing machines come with a warning against putting clothes of different fabrics in the same load as this can cause them to clog up.
If you ignore this warning and do so anyway, it could nullify your warranty for any later problems.
While most people know these common mistakes when using their washing machine, it's always worth checking before something goes wrong.
The best way to avoid getting caught by not having a warranty is simply by following the care instructions that come with your particular model from day one.
However, it can be difficult to determine whether or not your machine is still under warranty, as the paperwork is often lost or misplaced.
You can usually find the warranty details online, so check the manufacturer's official website if unsure.
Once you've found out how long your machine is under warranty, keep all records of this, including receipts for repairs and proof that you followed the care instructions exactly. Otherwise, they won't be able to help you should anything go wrong.
All hope is not lost if you don't also find your warranty details online. Another way to check if your washing machine is still under warranty is to contact the manufacturer directly.
Many manufacturers have customer service numbers that you can call, and they should be able to tell you whether or not your machine is still covered.
If you cannot determine whether your washing machine is still under warranty, you may want to consider purchasing an extended warranty.
Extended warranties typically cost between $50 and $100 per year, depending on the length of coverage.
How Long is the Warranty on an LG Washer?
LG is committed to providing its customers with high-quality products that offer superior value.
LG Washers are some of the most reliable on the market, and they come with a 2-year warranty to back that up.
If you have problems with your LG Washer within the first two years, you can get it repaired or replaced without paying a dime.
And you can as well have a ten years warranty for parts of your LG washer.
That's a huge piece of peace of mind, especially considering that most other washers only come with a 1-year warranty.
With LG washers, you can also purchase an extended warranty for a maximum of 5 years.
As well as being more affordable than many competitors' warranties, these options mean that you'll never be left out in the cold if anything goes wrong.
How Long is the Warranty on a Whirlpool Washer?
Whirlpool Washer has a warranty of 1 year. If your washer breaks down within the first year of use, Whirlpool will repair or replace it free of charge.
This warranty also covers parts and labor, so you won't have to pay anything out of pocket to fix your washer.
However, the warranty does not cover some things, such as damages caused by accident, abuse, fire, flood, misuse, or neglect.
Another means that the washer is not covered by warranty is when it's been used for commercial purposes or by multiple families.
To check your model's warranty, consult the owner's manual or contact Whirlpool customer service.
If you have any questions about what is covered by the warranty, contact Whirlpool customer service.
How Long is the Warranty for a GE Washing Machine?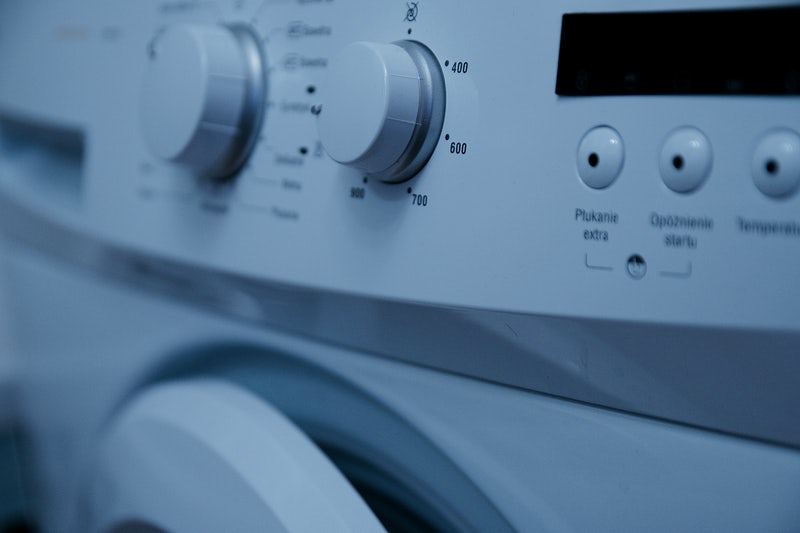 GE washing machines are built to last, but even the best appliances can sometimes have issues. GE offers a limited one-year warranty on all our washing machines.
If any parts of your washing machine fail within the first year of ownership, GE will cover the cost of repairs or replacements.
In addition, GE also offers an extended warranty on certain models of washing machines.
For an additional fee, you can extend your warranty for 2 or 3 years. This extended warranty will cover parts and labor costs for any repairs needed during the coverage period.
They want you to have peace of mind knowing that if something goes wrong, they're around to help.
GE's customer service team is available 24/7 to answer any questions you may have about your washing machine.
They also offer a wide range of troubleshooting resources on their website, so you can try to resolve any issues yourself.
And if you do need to file a claim, their team will work quickly and efficiently to get your washing machine repaired or replaced.
How Long is the Warranty on a Samsung Washing Machine?
When you purchase a Samsung washing machine, you can be confident that you're getting a quality product that will last.
That's because all of their washing machines come with a one-year warranty. This warranty covers all parts and labor.
This means that if parts of your washing machine break or stop working properly within the first year of ownership, they'll repair or replace them free of charge.
The warranty also covers any manufacturer's defects. If your washing machine breaks down due to a manufacturing defect, they will replace it with a new machine.
They also offer a 30-day money-back satisfaction guarantee, so you can always return your washing machine if you're not completely satisfied.
What Appliance Brand has the Best Warranty?
When it comes to appliances, one of the most important factors is the warranty. After all, even the best appliances can experience problems from time to time.
And when something goes wrong, it's good to know that you're covered. So which appliance brand has the best warranty?
There are a few factors to be considered in answering this question. And these include;
The length of the warranty: Some brands offer warranties that cover the appliance for a year or two, while others offer longer coverage.
What's covered by the warranty: Some warranties only cover defects in materials and workmanship, while others also cover normal wear and tear.
The deductible: Some warranties have a deductible that you'll need to pay before the coverage kicks in, while others have no deductible.
Based on these factors, we believe that the appliance brand with the best warranty is Speed Queen.
Unlike other appliance brands that offer just a 1-year full warranty, Speed Queen appliances are covered by a warranty that covers defects in materials and workmanship for up to seven (7) years.
The warranty covers all labor and related service costs to replace the defective parts.
They've also got the Confidence Plus extended warranty that adds a maximum of up to 10 years to your standard warranty.
And talking of washer warranty, the appliance brand with the best washer warranty is Maytag.
While most washer brands cover a year warranty, the Maytag brand gives a 10-year limited parts warranty. With labor and other related services included.
Conclusion
Most washing machines come with a one-year warranty, but some have warranties that cover up to five years.
Check your machine's manual or contact the manufacturer to find out how long your specific model is covered.
If your washing machine is still under warranty, keep all receipts and paperwork in a safe place in case you need to file a claim.