2 Steps To Check Your Netflix Resolution!
Last Updated on October 27th, 2022 - By Steve
Netflix has become the biggest streaming service in the world, even beating older streaming platforms like YouTube.
Netflix offers the ability to stream content in various resolutions, from classic HD/720p to as high as 4k/UHD.
Sadly Netflix doesn't have a menu that shows what resolution your content is streaming.
However, there are still ways you can check what resolution you are currently watching.
Even though Netflix doesn't offer a way to check your current streaming resolution and video bitrate through the menu, you can find out by using the following key combinations. There are Ctrl + Shift + Alt + S and Ctrl + Shift + Alt + D.
I will explain the steps to check your Netflix Resolution in this article.
Step 1; Press Ctrl + Shift + D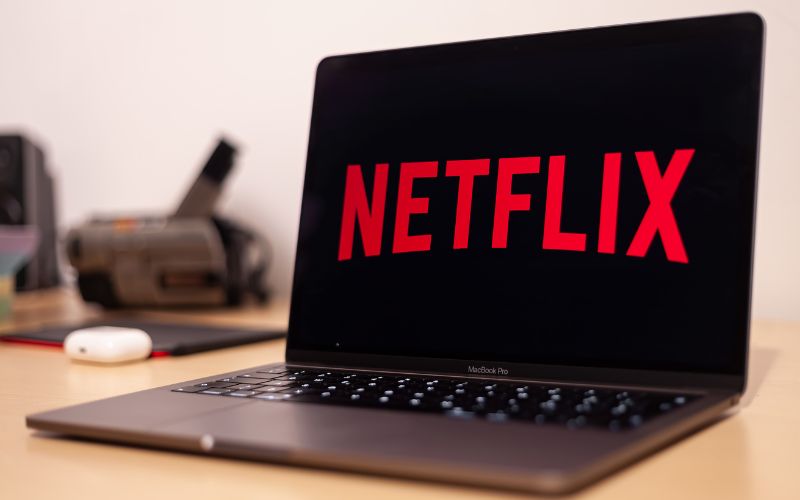 If you are on a PC or MacBook(option), you can bring up details on your Netflix Resolution by pressing the Ctrl + Shift + Alt + S key combinations.
These combinations will bring up useful details like video bitrate, audio quality, aspect ratio, and other connection details.
A higher bitrate means your video is probably in a higher resolution, and Playing at a better quality, the lower your bitrate, the poorer your video quality.
Step 2; Check your Netflix Settings
If you want to check or know what resolution your Netflix is currently streaming at, you can check your Netflix playback settings for information.
You must go to your Netflix user profile, click on settings and select the playback settings.
There you will find low options, medium, and high playback settings.
Low Playback settings offer 240p to 480p resolutions.
Medium playback settings offer 720p to 1080p resolutions.
High playback settings offer UHD to 4k resolutions.
You have to ensure you subscribed to Netflix premium subscription plan and have a UHD/4k ready display if you plan on enjoying Netflix at high-quality resolutions.
How Do You Know if your Netflix Is in HD?
You can know if your Netflix is streaming at HD resolution if you notice a sudden drop in fidelity or if your streaming settings are on medium.
It is becoming increasingly harder to know when you are streaming lower-quality content because Netflix doesn't offer a menu showing your current streaming statistics.
Modern display devices can upscale lower-quality content to resolutions as high as 4k.
So this means you might be getting a full HD input on your Tv, but it can Upscale its higher resolution making it harder for you to know the difference between a true 4k output and an upscaled version.
If your streaming quality is at HD resolution or lower, you might be experiencing one of the following problems.
Insufficient Hardware Decoder
Not Enough Internet Bandwidth 
Unsupported Display Device 
Insufficient/improper Display Connector
Any of these above issues can cause your streaming to be stuck on HD resolution. Resolving them will allow you to stream UHD and 4k content seamlessly.
Is There a Shortcut to Netflix Resolution Settings?
Netflix doesn't have a shortcut to its resolution settings, but you can get the information about what you are streaming to your device by pressing the Ctrl + Shift + Alt + D combinations.
You have to click your profile, go to parental controls, and click on playback settings before changing your resolution settings. 
Netflix offers three different playback settings. They are: 
Below is a table highlighting the features of the playback settings.
| Playback Settings  | Video Quality | Resolution  |
| --- | --- | --- |
| Low | SD | 144p,240p,360p,480p |
| Medium  | HD/Full HD | 720*1280p/ 1920*1080p |
| High  | QHD/4k | 2560*1440p/ 3840*2160 |
#1. Low Settings 
Netflix's low-resolution video settings cause content to stream at low resolutions ranging from 240p to 480p.
Setting your Netflix to display at Low resolution is ideal when you have limited bandwidth or are on a limited mobile data plan.
Low-resolution streaming is not ideal for great visuals while watching your favorite show, but it can help you catch up on your favorite show in places without WiFi. 
If you plan on watching shows at better quality and resolutions, you should consider changing your streaming settings to medium Settings.
#2. Medium Settings 
Netflix medium video quality playback plays media at 720p resolution (HD) and 1080p resolution (Full HD).
These resolutions are the sweet spot if you search for a compromise in quality and data savings. 
Full HD resolution is enough to fit most television and monitor sizes while retaining enough definition. 
It would be best to set your playback settings at the medium quality if there isn't enough bandwidth for higher resolutions or you are streaming on older hardware.
#3. High Settings 
Netflix's high-quality playback settings allow you to stream content at 1440p and 4k resolutions.
Few things beat the ability to see and count the individual hair follicles on characters and actors on high-resolution displays. 
Pairing a true 4k display and streaming 4k content is a game changer and will make even HD resolution like 720p look unwatchable.
High-quality streaming at 4k resolution is the best way to watch your favorite shows and movies in the comfort of your home.
Watching Netflix at 4k resolution is best done with an internet speed above 25mbps and a display that supports it.
Best Resolution Settings For Netflix 
With no contest, the best resolution settings for Netflix are High and medium resolution settings.
Netflix's high settings allow you to stream content at UHD and 4k resolutions, which is perfect for getting the true cinema experience.
Although this doesn't mean Netflix's low-resolution settings are unwatchable, they are perfect for periods of high data traffic and when you are streaming on a capped data plan.
Before you can access Netflix UHD and 4k content, you need to meet the following requirements; here are the requirements for watching Netflix in High Resolutions.
#1. Premium Netflix Subscription 
Standard Netflix subscriptions stream at low and medium resolution settings, and if you want to stream in 1440p or higher, you must purchase a more premium subscription.
Netflix offers a basic 9.99 dollars subscription that streams content at SD quality, and you are stuck on a single device.
Their standard subscription at $15.49 allows you to stream HD and FULL HD content and watch on two devices.
Last but not least Netflix premium subscription plan at $19.99 streams content at Ultra HD and 4k resolutions.
#2. Internet Speed of 25mbs
If you have tried streaming content before, you will notice that poor internet speeds will lower your streaming quality and cause lots of buffering.
You need a minimum of 25 Mbps of internet connection to stream content at Ultra HD or 4k resolutions.
#3. Compatible Display 
It is a fact that 4k resolution has more than double the pixels of 1080p and more than four times that of 720p.
Streaming UHD content or higher on a 720p or 1080p screen wastes bandwidth and data.
Displays that do not support such high resolutions will look the same or, in some cases, even worse if you try to stream higher-resolution content on them.
#4. Streaming Settings Set on High
You might have a fast internet connection, a true 4k display, and a premium Netflix Subscription, but your Netflix Resolution might not go higher than HD quality.
The problem might be that your Netflix display quality Is on low or medium viewing modes.
Here are the steps you need to increase your streaming quality.
#1. From a Phone
Click on the menu icon on the top left of the screen
Go to profile and parental controls
Click change and select low, medium, or high settings.
#2. From a Computer 
Go to the who's watching screen And select your profile
Select your profile and click account
Go to profile and parental controls and select playback settings
Choose the preferred data usage from low, medium, and high
Save it and resume watching 
Conclusion 
Knowing your current viewing resolution can be challenging because Netflix doesn't offer a discovery prompt.
But by setting your Netflix to playback on a specific quality of either low, medium, or high resolution, you can be sure you are getting the best content streaming experience.
You can also visit Netflix's official website if you have other questions about your viewing quality.